Introducing Poussez's label ARTIZAN MUSIC.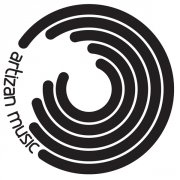 It was launched in 2004 in Shoreditch, London. Find below a nice overview about the label, a glimpse into Poussez's studiowork and some lines about what Poussez plays as well as their current Top10...
That's my artist roster:
In addition to Poussez Artizan Music is home to: Andreas Saag, Nacho Marco, Demarkus Lewis, Pete Dafeet, Kris Wadsworth, Terry Farley, Funky Transport, Rich Medina, Rhythm Plate, Blacksoul, MrCenzo, Yam Who?, W10, Eightbitrate, Luke Sawyer, Spieltape, Aqsell Franc, Andy Touchfingers, EZLV, Poetiquette, Rithma, John Larner, Tim Split, Taz and Deporto.
That's how it all started:
Jafar and Maxime Cescau have been djing and producing electronic music since the mid 1990s, following many years at various major record companies, independents, dance music distributors , music studios and pr companies, they both started their first labels around the year 2000. Jafar was running Kwaito Recordings, specializing in more broken beat / soulful stuff whilst Maxime was running 4bit Art and Music. When the pair met in 2003 and began producing together as Poussez, it was a natural progression to consolidate all their energies into one label, thus, along with old friend and Jafar's label partner from Kwaito, Andy Touchfingers (also a very talented dj, pianist and producer), Artizan Music was born.
That's my favorite venue:
We would have to go with Plastic People in London. Just a nice sized basement room, properly soundproofed with function one. No frills. All about the music.
That's my schedule:
We're actually cutting down our DJ bookings at present as we are working on our album. The label has just released EZLV's 'Obvious Dilemma EP' which we plan to follow up with new signings Aqsell Franc (Germany), Estetique (Russia) and two new EPs from yours truly. Remixes in the pipeline by Kris Wadsworth, Sebastian Russell, Phanton and Andy Touchfingers.
That's my label in 3 years:
We're really proud of the Artizan roster. Kris Wadsworth, Nacho Marco and Andreas Saag have been three great remixers to come on board recently. In 3 years we would like to see some of the following also on board: Spencer Parker, Jimpster, Shurikan and Kerri Chandler. We have the Poussez album forthcoming. As Poussez's output continues to expand on other labels, we hope this will continue to raise awareness for Artizan Music. We'd like to continue to take our label parties out on the road, having already hosted 'Uptownboogiedown' in USA, UK and Sweden. And ultimately continue to survive doing what we love and believe in the most…electronic music.
That's somebody to watch:
We have to say
Poussez
. 


How We Did It!? (studiotalk)
Poussez ' Natural Conditions' (Universal Vibes) This is a little older but still a staple in our live sets. Its what we call aural glue, its one of those tracky records that's good for layering other stuff over. Well, that's what we had in mind when we wrote it. We originally wrote the whole EP specifically with Freerange in mind, but our friend Paddy at Universal Vibes loved it so much we gave it to him. We wrote this in our old studio on Kingsland road in Shoreditch. There used to be these weird round windows there and when the traffic went past it used to create this strange valve-y echo in the room.  Anyway, we'd been messing around with a modulated effected synth and built the main groove around a series of evolving pad stabs. More chopped up in one section, more extended in another. Jafar got busy on the bassline, nice square bass (if memory serves, think it was Vember Audio's 'Surge', a great VSTi from Sweden) which we layered with a sub. Beats wise we were, as we mentioned, thinking of Freerange for this, so we were trying to get our hats and grooves sounding 'Milton / Jimpsteresque' - nice and phat not too minimal. Chuffed with the result. A solid middle of night chugger we humbly feel.
Three Things POUSSEZ play:
1. Who Made Who – Every Minute Alone (Michael Mayer Mix) – Life after Death
Everything about this record transcends. Mayers groove is so deep. The main hook is ace. It reminds us of Random Factors stuff. As for that vocal from Who made Who. Its just sublime, kinda a more psychedelic Radiohead. One of those records you just play again and again. Ace.
2. Frivolous – Cryin' – Cadenza
Cadenza are always bang on the money for us and most of Frivolous recent album which this track is taken from, was solid. This, however, is definitely the stand out track for us. A latin inspired keys progression done with a minimal, underground electronic sensibility (if that makes sense). The vocal is haunting and quirky. Overall the track has great depth but doesn't take itself too seriously. A nice chugger.
3. EZLV – Obvious Dilemma – Artizan Music
Ok we know this is probably against the rules but we had to pick a track off our own label simply because we really believe in these guys. Canada's EZLV definitely know their stuff. We really loved this track because its so easy to write Rhodes-laden deep house that ends up predictable, overly jazzy and well straight in the bin. EZLV manage to deftly sidestep all the clichés and write a track full of emotion, depth, groove and with the sort of discordancy we love from producers like Moodymann or Motor City Drum Ensemble. This is on constant rotation. Great little video they had done too ;0)
Introducing Poussez´s Artizan Music – MP3 & WAV Downloads:
Spread the word about Introducing Poussez´s Artizan Music – MP3 & WAV Downloads: